FCS Inventory
Rules
FCS equipment can be reserved by supporting members only but can only be checked out for one week at a time.
FCS equipment must be returned clean and in good repair.  A supporting member who checks out equipment agrees to repair all damages or replace it with equivilent equipment.
Failure to comply with these rules will revoke a supporting member's privilege to check out the FCS equipment.
Contact Randy Rowley to check out equipment at randywrowley@gmail.com (his preference) or 512-922-2484.
Camping and Cooking Equipment
The FCS boiler is not designed to fry turkeys.  Note that we have not taken a picture of it yet, but it looks like this one.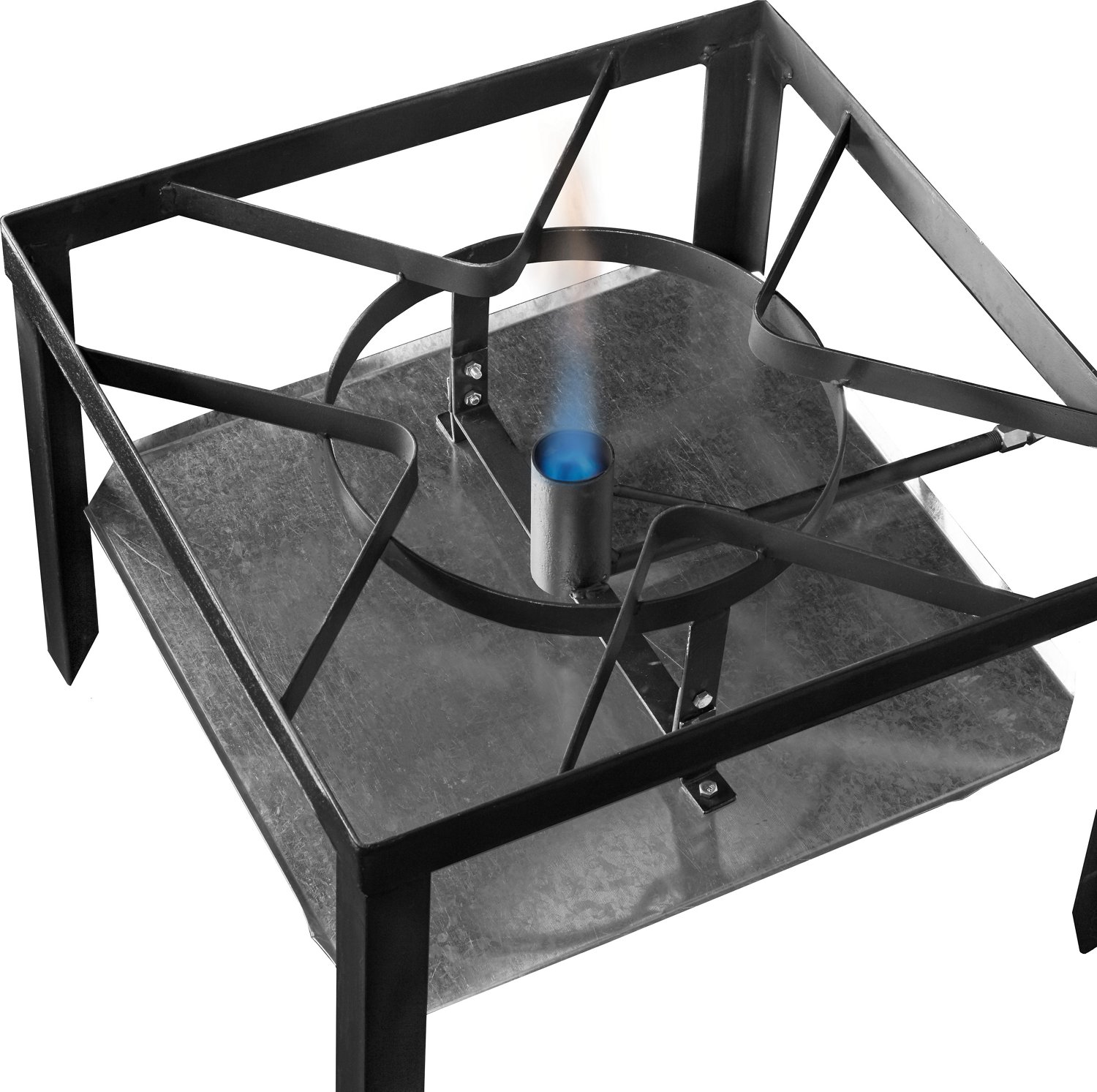 Note that it is now well worn.
One side is powerful enough to fry fish.  The other side is only good for cooking.
Mr. Charlie Batts has donated a Pelican 45 quart ice chest to FCS.  Pelican's have a reputation for keeping ice for longer than Yeti's.
It is highly recommended that you secure this ice chest if you plan to put it in a truck or boat.  They are a highly sought after item by thieves and will disappear if it is not thoroughly secured.
FCS would like to thank Mr. Batts for his generosity.
FCS Propane Tank
FCS Turkey/Boil Pot and Basket
Note that it is now well worn.
FCS Fish Pot and Basket
Note that it is now well worn.
Thanks to Paul Ellis for donating eleven wood duck and two pintail duck decoys (a wood duck and two pintails subsequently became broken and were discarded), Mike Walsh for donating 25 teal decoys, and Randy Rowley for donating Texas rigging for these decoys, FCS has 34 duck decoys.
Book Library
Armageddon, Oil, and Terror (donated by Richard Garrett)
Bass Fever
Buck Fever
Duck Fever
Devotional Booklet Library
Devotions for Deer Hunters Volume II
Devotions for Deer Hunters Volume III
Devotions for Deer Hunters Volume IV
Devotions for Dog Lovers
His Biggest Catch
The Story of the Prodigal Pooch
DVD Library
Brush Country Bucks
Calling All Coyotes
Close Encounters A Fair Chase Venture into the Heart of God
Duck Commander's Duckmen 12 The Duckmen Ride Again – A Fistful of Ducks
Duck Commander's Duckmen X Relentless
Duck Commander's The Duckmen 8 How the West Was Won – Wanted Dead
Extreme Aerial Bowfishing
Extreme Spring 7 The Obsession (turkey hunting)
Fallin' Skies 3
Hog Wild 1
Hog Wild 2
Hunting Adventures VIII
Mastering the Art – Guide to Calling Deer
Mastering the Art – Guide to Calling Waterfowl
Mission: Green (goose and duck hunts)
North American Big Game II
Raging Boars III
Spiritual Outdoor Adventures: A Day with Knight and Hale
Spiritual Outdoor Adventures: A Look at Life from a Deer Stand
Spiritual Outdoor Adventures: Bravehearts
Spiritual Outdoor Adventures: C'Mere Deer Whitetail Camp
Spiritual Outdoors Adventures: Resource Kit (includes Bear Essentials, Scouting for Success, A Look at Life from a Deer Stand, Bravehearts, One More Day, and Talk the Talk)
Spiritual Outdoor Adventures: Talk the Talk with the Duck Man
Spiritual Outdoor Adventures: The Brahma Buck
Spiritual Outdoor Adventures: The Complete Season 12
Spiritual Outdoor Adventures: The Complete Season 10
The Greatest Whitetail Hunt
The Truth 2 Incoming (duck hunting)
The Truth 4 Incoming (duck hunting)
The Truth 11 Big Bucks
The Verminators Bowmania
Ultimate Spring Longbeard Quest XI
Whack 'em & Stack 'em 2
Whistling Wings 9 The Sky's the Limit
Whitetail Fever 3
Xtreme Whitetails 3